Apartment Arnika & Apartment Enzian
40 m² suitable for 2-4 persons
Apartment Edelweiß & Apartment Alpenrose
68 m² suitable for 4-6 persons

2 Pers.
3 Pers.
4 Pers.
4 Pers.
5 Pers.
6 Pers.
24.04. – 28.05.
€ 62,00
€ 78,00
€ 94,00
€ 99,00
€ 115,00
€ 131,00
28.05. – 30.07.
€ 67,00
€ 83,00
€ 99,00
€ 104,00
€ 120,00
€ 136,00
30.07. – 27.08.
€ 77,00
€ 93,00
€ 109,00
€ 114,00
€ 130,00
€ 146,00
27.08. – 01.10.
€ 67,00
€ 83,00
€ 99,00
€ 104,00
€ 120,00
€ 136,00
01.10. – 07.11.
€ 62,00
€ 78,00
€ 94,00
€ 99,00
€ 115,00
€ 131,00
–
Apartment Arnika & Apartment Enzian
40 m² suitable for 2-4 persons
Apartment Edelweiß & Apartment Alpenrose
68 m² suitable for 4-6 persons

2 Pers.
3 Pers.
4 Pers.
4 Pers.
5 Pers.
6 Pers.
07.11. – 18.12.
€ 62,00
€ 78,00
€ 94,00
€ 99,00
€ 115,00
€ 131,00
18.12. – 08.01.
€ 77,00
€ 93,00
€ 109,00
€ 114,00
€ 130,00
€ 146,00
08.01. – 29.01.
€ 62,00
€ 78,00
€ 94,00
€ 99,00
€ 115,00
€ 131,00
29.01. – 05.03.
€ 67,00
€ 83,00
€ 99,00
€ 104,00
€ 120,00
€ 136,00
05.03. – 24.04.
€ 62,00
€ 78,00
€ 94,00
€ 99,00
€ 115,00
€ 131,00
–
The family friendly deals at the Mahrhof farm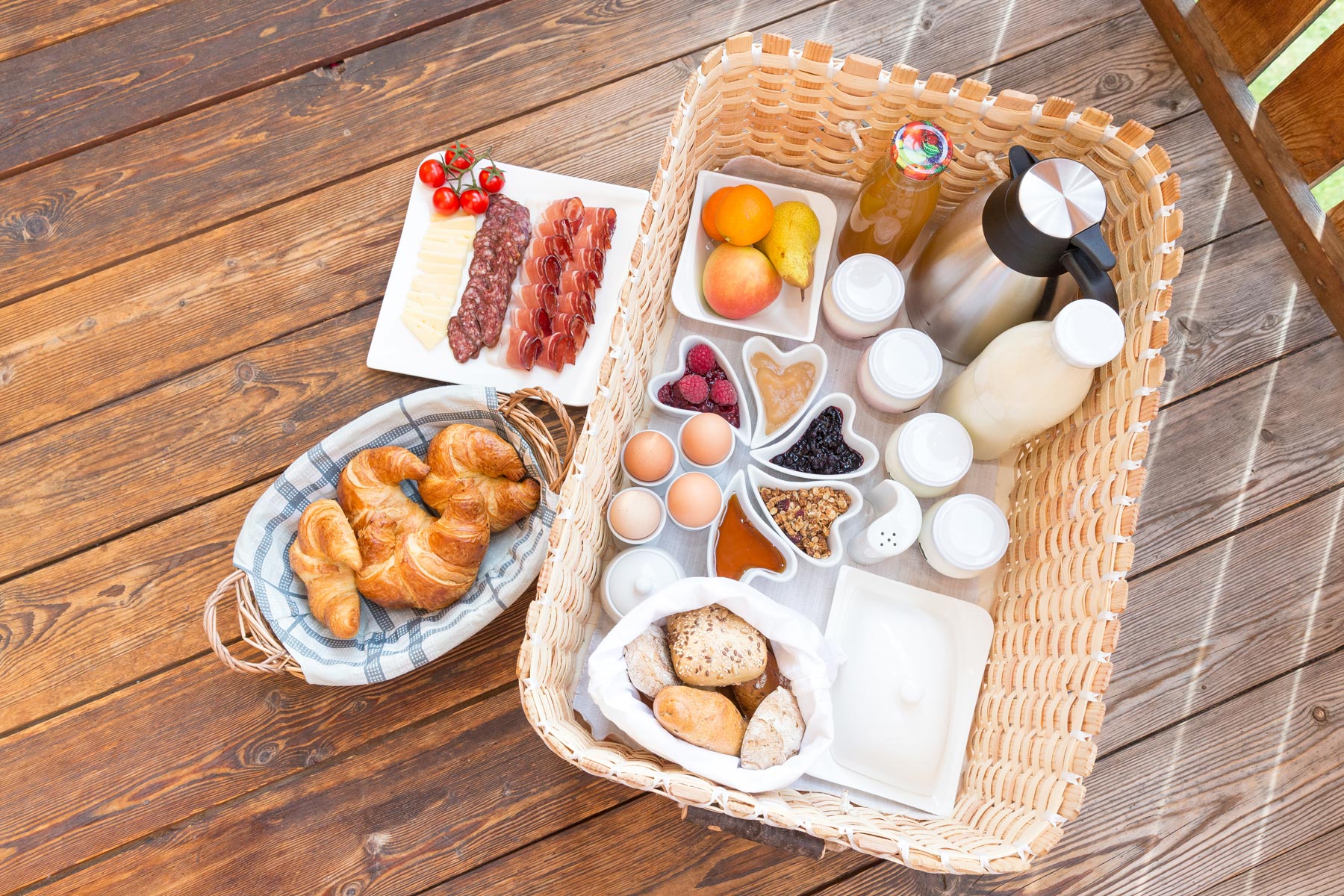 upon request bread service and breakfast basket in the morning
enjoy our homemade products: fresh milk, natural yoghurt, fruit yoghurt, eggs, jam, bacon, fruit and herb syrup, herbs and vegetables of the season and seasoned salt. We also offer regional products such as bee honey and bread.
children under 4,99 stay free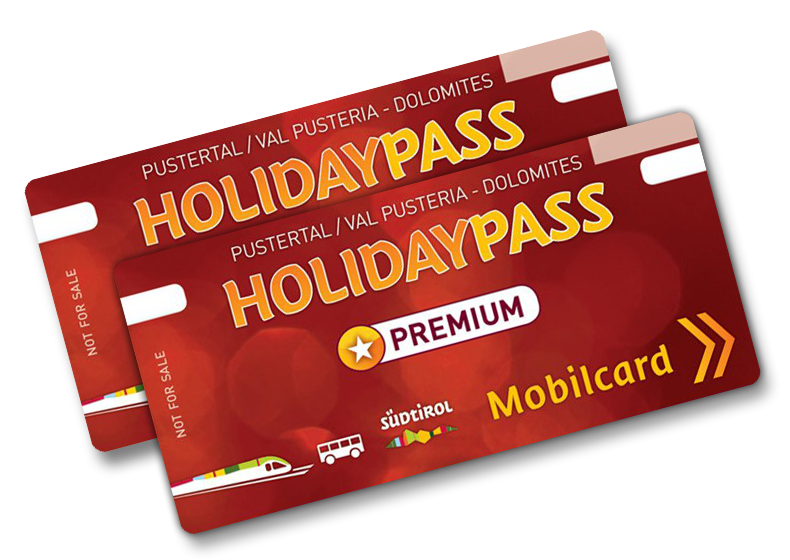 HOLIDAYPASS: Environmentally friendly and relaxed enjoy the holidays – with the HOLIDAY PASS you are in nature and hiking paradise Pustertal mobile even without a car.

Is made possible by a special card that allows our guests free of charge all public transport (in winter Ski Express Pustertal and ski buses in summer bus and train) are allowed to use in South Tyrol.
The HOLIDAY PASS will be handed to our guests upon arrival and is valid for 7 days.
By HOLIDAY PASS Your vacation is not only an
unforgettable experience
, but is also an active contribution to the
respectful treatment of our worth protecting Nature
.
The rates apply for a minimum stay of 2 nights.
For stays of only 1 night, the final cleaning of € 40.00 will be charged.
Each additional person (extra bed) pay € 20,00 per day.
Pets are allowed. It will be charged € 5,00 per day.
Included in the price
Electricity, water, heating, bed linen, towels, baby equipment, Internet, Wireless Internet, garbage disposal, final cleaning
Child discount
free up to 4,99 years
Deposit
To guarantee a reservation, we ask you to pay 40 % of the total.
Cancellation fees
If something unexpected happens – until 30 days before departure 20% – 29 to 15 days 30% – 14 to 7 days 45% – 6 days to 1 day 75% – no-show, late arrival or early departure 100% – the percentages refer to the base price.
FREE CANCELLATION due to Corona: If you are unable to make your arrival due to an entry ban, renewed lockdown, proven Corona infection prior to arrival or quarantine requirement upon return, a free cancellation is available up to 3 days prior to your arrival.
Travel cancellation insurance
We recommend you the travel cancellation insurance by the "Europäische Reiseversicherung":

Local tax
Starting January 1, 2014, South Tyrol has introduced the local tax (visitor's tax, LG no. 9 of May 16, 2012). The revenue will be used for the expansion and maintenance of infrastructure and services as well as for the organization of cultural and sports events.
The local tax is € 1.75 per person (14 years and older) and day.

Mandatory information according to the EU-Regulation N. 524/2013 of the European Parliament and of the Council
Platform for online dispute resolution for consumer disputes (ODR) to the European Commission: http://ec.europa.eu/consumers/odr/